Notice: The current processing time is up to 6 weeks to your door.
STEP 1 - Verify Motorcycle Requirements
Your motorcycle must meet all 6 criteria to be eligible for our title service.
Must be 30 years or older
Must not have current title in another state
Must not have a salvage title
No aftermarket engines or frames
WE DO NOT title bikes that have aftermarket numbers, custom non-oem engines or numbers.
WE DO NOT sell titles for you to stamp your own numbers. That's forgery.
---
STEP 2 - Bill of Sale
Please download and fill out our bill of sale form. Use one of the 4 selling prices listed below based on your situation.
Bikes after 1930 - selling price $325 dollars
Bikes before 1930 - selling price $500 dollars
Bikes outside of the US - selling price $500 dollars
Autos - selling price $500 dollars
These are the required fields that MUST be filled out by you in the bill of sale; sellers information, vehicle description, selling price. The date of sale is the date that you have it notarized. Have your signature notarized with no corrections or strikes on the bill of sale.
---
STEP 3 - VIN Photo
Please send a clear photo of the VIN number on the frame or motor. The photo can be sent to us via one of the 3 methods below:
Email your photo to title [AT] saintsengine [DOT] com
Send your photo via our contact form as an attachment
Mail your photo to us: Saints Title P.O. Box 160464 Nashville, TN 37216
If you would like a chance to win a free title, include a nice picture of the whole machine for our quarterly people's choice drawing.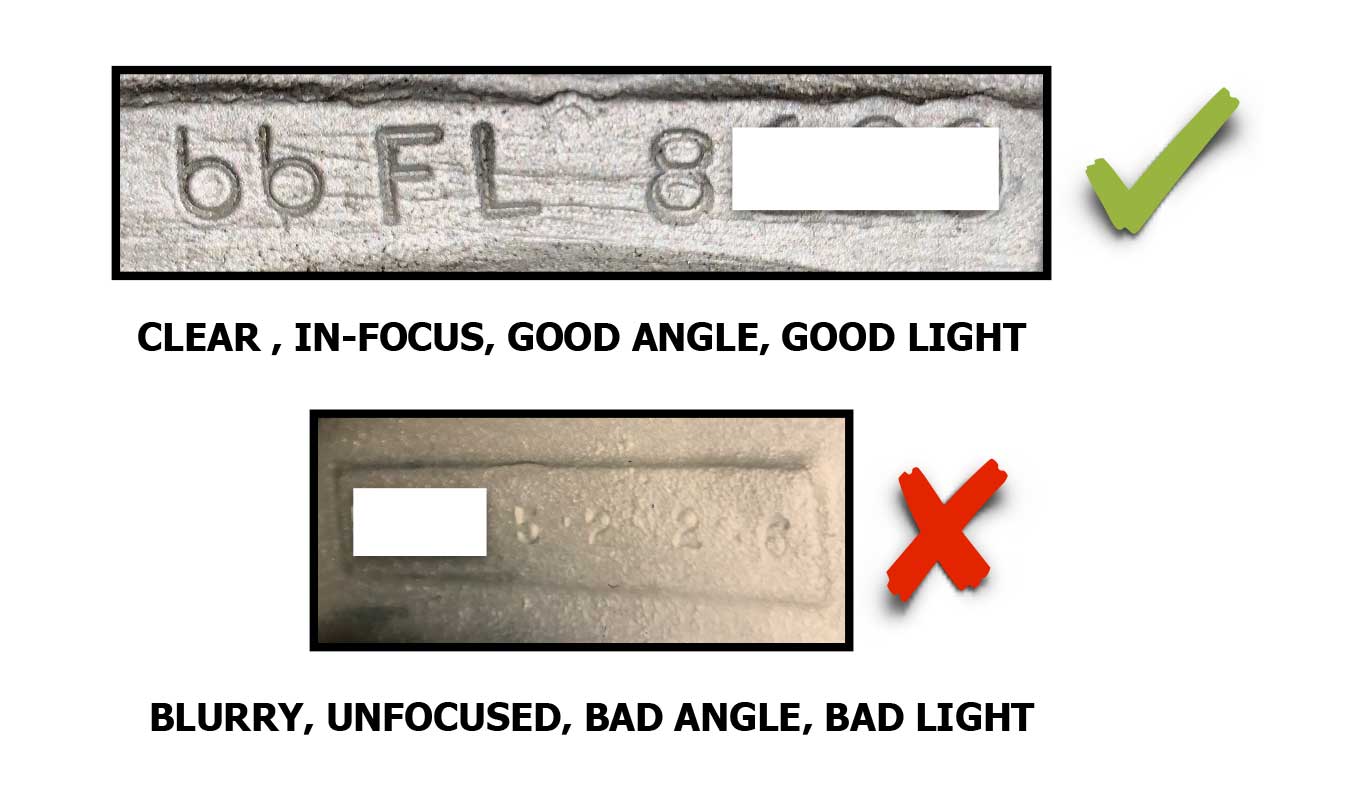 ---
STEP 4 - Title Service Payment
We accept the following payment methods below. Please note our preferred method of payment is Postal Money Order but all 3 below are accepted.
Postal Money Order (address to Joe Casola)
PayPal (our PayPal payment email: title [AT] saintsengine [DOT] com)
Personal Check (address to Joe Casola)
Service payment amounts:
Bikes after 1930 - $325 dollar
Bikes before 1930 - $500 dollars
Bikes outside of the US - $500 dollars
Autos - $500 dollars ($510 for PayPal or Personal Check payment)
---
STEP 5 - Final Step
Mail notarized bill of sale to Saints Title P.O. Box 160464 Nashville, TN 37216. If you didn't use an electric form of transfer for payment or VIN photo, please include them with the mailed bill of sale. IMPORTANT: Also include your contact information on a separate piece of paper; email address and phone number so we are able to reach you. If you require a return bill of sale to transfer an out of state title from us please mention that as well.
You are done! You have completed all the steps.
---
FAQs
Please review our frequently asked questions before contacting us.
Will the title transfer in my state?​​​​​​
TN titles are transferable in all 50 states including California.


How long does it take before I get the title in the mail?
It can take up to 30 days for your title to arrive.


My Harley only has engine numbers since they didn't have frame numbers. Is that ok?
Absolutely. As long as they are the original stamped numbers and there is no funny business with them.


What do you need from me?
A notarized bill of sale using the form in the link above and a clear picture of the vin.


How do I know you're not ripping me off?
We have a long list of people that would gladly tell you how quick and easy this title service is. Just ask and we will put you in contact with our references, who have used our service.


Do you have a spare title I can use for my engine?
No, that would be both forgery and fraud.


I'm a shitty rider and crashed my bitchin' bagger and now it has a salvage title. Can you get me a clean one?
No, that's called title washing which is illegal.


Still have a question?
Contact us


Our Work
A few examples of our title work.