Please complete the 4 steps to use our title service.
Please be aware of the following:
• All titles are signed over to the name on the bill of sale and not left "open"
• All titles must be transferred within 30 days or may become invalid.
---
STEP 1 - Generate Bill of Sale
Please fill out the questionaire below to generate a bill of sale to mail in.
Please download and print your BOS.
---
STEP 2 - Take VIN Photo
Please send photo of VIN number to
. Use Name and VIN as subject of email.
IMPORTANT: Photos of the VIN must be clear for the clerk to process. Poorly photographed photos will delay your application because we will require new photos sent in from you.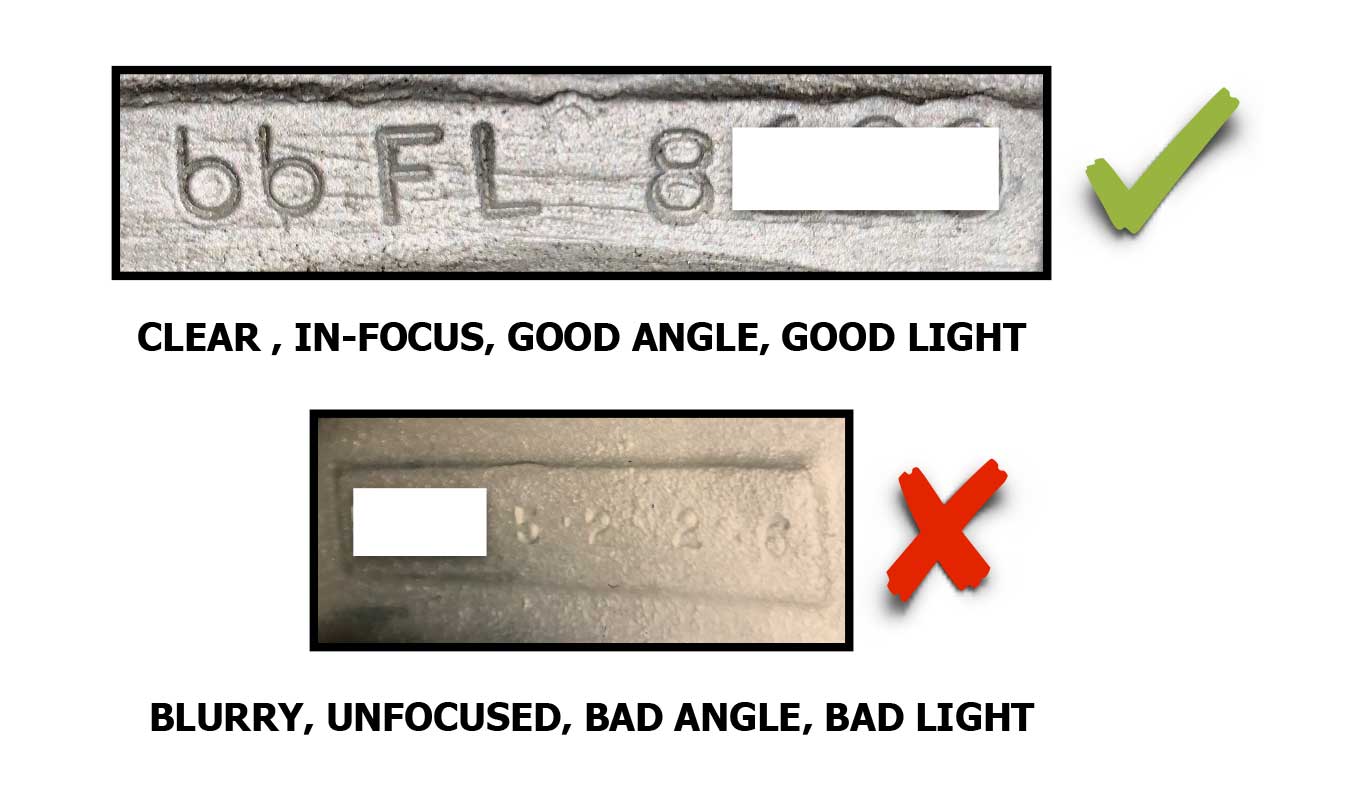 Below is an example to add of a great vin photo. The photo is in focus, up close, and used a paint and swipe method to make the vin contrast the background.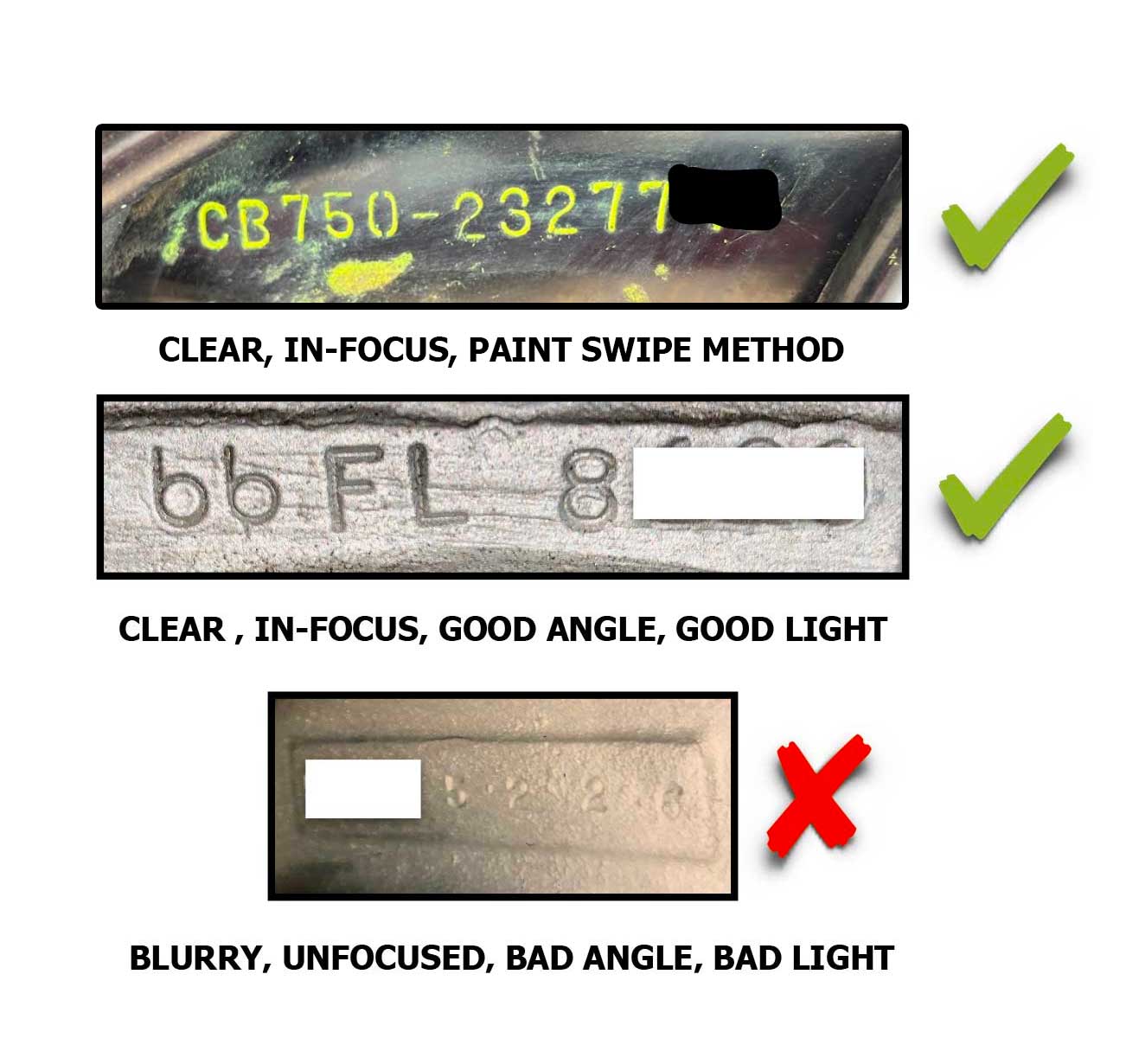 ---
STEP 3 - Payment
Payment types:
PayPal (send as 'friends and family' using PayPal payment email: )
Personal Check (address to Joe Casola)
Payment amounts:
1930 and up - $400
1929 and down - $500
Auto - $750
Motorhome - $1000
---
STEP 4 - Mail Paperwork
Mail bill of sale to:
Saints Title
P.O. Box 17402
Chattanooga, TN 37415
---
FAQs
Please review our frequently asked questions before contacting us.
What do I do if I lost the title you sent me?
We do not offer duplicate titles. You are expected to transfer them into your name immediately upon receiving them.


Will the title transfer in my state?
TN titles are transferable in all 50 states including California.


How long does it take before I get the title in the mail?
It can take up to 6 weeks for your title to arrive.


My Harley only has engine numbers since they didn't have frame numbers. Is that ok?
Absolutely. As long as they are the original stamped numbers and there is no funny business with them.


What do you need from me?
A bill of sale using the form in the link above and a clear picture of the vin.


How do I know you're not ripping me off?
We have a long list of people that would gladly tell you how quick and easy this title service is. Just ask and we will put you in contact with our references, who have used our service.


Do you have a spare title I can use for my engine?
No, that would be both forgery and fraud.


I'm a bad rider and crashed my sweet bagger and now it has a salvage title. Can you get me a clean one?
No, that's called title washing which is illegal.


Still have a question?
Contact us


Our Work
A few examples of our title work.